In Matthew 5, Jesus tells us that we are to be "salt and light" in this world.  That begins right in our own community.  As a community of faith it is important that we not only talk about our new life in Christ but that we also LIVE IT!  Below you will find a number of ways in which we seek to live out our faith and make an impact in peoples lives.
Love Elgin Day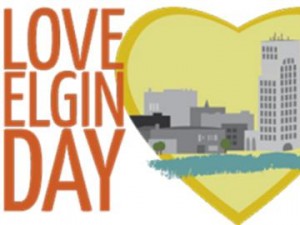 Twice a year, the faith community of Elgin, rally's together to support those in need called Love Elgin Day.  Through donations of local businesses and individuals goods and services are provided for those who otherwise would not have the means.  Food and clothing is distributed.  Car repairs are done.  Medical and dental care is offered.  People are prayed for and cared for in many different ways. We have committed ourselves to being a part of these wonderful days in which the blessings of God flow through His church.
South Elgin Food Bank
Each week, King of Glory spotlights a different food item that is donated to the South Elgin Food Bank.  The food bank is sponsored by the First Methodist Church of South Elgin located just down the road from King of Glory.  Our support of the food bank is a way of partnering with another local church to serve the community in which we have been placed.
Northern Illinois Food Bank
Every other month, King of Glory offers the opportunity for those interested to volunteer a little bit of time at the Northern Illinois Food Bank (NIFB) to help package and process the food donations that will eventually make it into the hands of those in need.  From their website the mission of the NIFB is as follows: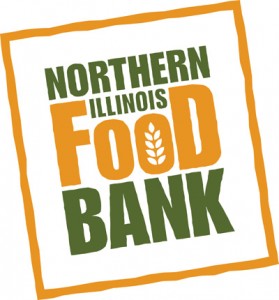 "Illinois Food Bank leads the northern Illinois community in solving hunger by providing nutritious meals to those in need through innovative programs and partnerships. Since 1983, food manufacturers, local groceries, corporations, foundations, and individuals have come together to donate food and funds, and evaluate and repack food for distribution to 800 network partners serving more than 60,000 hungry neighbors each week across 13 counties. That commitment provided 42 million meals last year to those in need. The food bank has centers in Geneva, Lake County and Loves Park and has an office in Joliet. Northern Illinois Food Bank serves the following counties: Boone, DuPage, DeKalb, Grundy, Kane, Kankakee, Kendall, Lake, McHenry, Ogle, Stephenson, Will and Winnebago. Our vision is for no one to be hungry in northern Illinois. Our mission is to lead the northern Illinois community in solving hunger by providing nutritious meals to those in need through innovative programs and partnerships."  Here is yet another way sacrificing a little bit of our time can result in the blessings of others.
Feed My Starving Children (FMSC)
On alternating months, volunteers travel to a packing facility in Schaumburg, IL to make an impact on the world.  Feed My Starving Children is an organization dedicated to stopping world wide hunger.  Each day thousands of children die due to hunger and malnutrition.  Countless people go to bed hungry, not knowing where their next meal is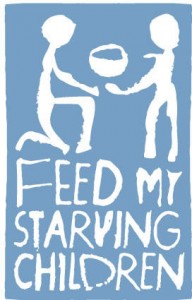 going to come from.  Through a specially formulated food-blend called "Manna Packs" FMSC is seeking to reverse the trend of malnutrition in some of the most impoverished countries in the world.
Although FMSC is a more of an international mission it offers an opportunity for us to serve locally.  As an non-profit, all volunteer organization FMSC relies on the generosity of donors for both their financial and time support.  All the money used to purchase the necessary ingredients comes from donations and all the food is packed by volunteers.   Each packing session last about 90 minutes and is a truly rewarding experience.
Fox Valley Pregnancy Center (FVPC)
Located just minutes from King of Glory, the Fox Valley Pregnancy Center (FVPC) has been providing resources and support for individuals facing challenges of an unintended pregnancy since 1988.  Their caring and experienced staff is available to provide support and guidance as needed, helping women to realistically, and without pressure, examine their ambitions, goals, rights and responsibilities in light of their present situations.  Their mission is in seeking to assist women who are unprepared for pregnancy to calmly and confidently explore their options, empowering them to make healthy, life-affirming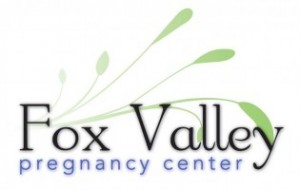 decisions through education and compassionate support services.
King of Glory offers their support through diaper drives, participating in the annual Walk 4 Life, and other volunteer opportunities.